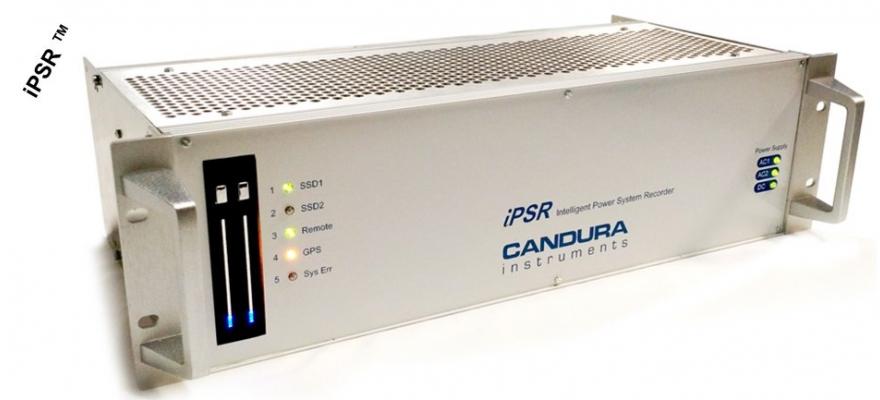 Power System Measurement
iPSR™ - intelligent Power System Recorder: The iPSR™ is a 48 channel recorder (16 analog and 32 digital inputs) designed to intelligently record power system data. "Intelligently" does not mean compression. "Intelligently" means providing summary data allowing a quick identification of abnormalities combined with a fast download of the relevant data. It's the ultimate experience in Power System Measurement and Data Logging.
The iPSR™ can stream high resolution waveform and RMS data to memory continuously with no gaps and no loss of fidelity.
Feel free to Contact Us for more information on pricing and iPSR™ applications.
Features
    Records RMS with ½ cycle resolution and waveforms with up to 1024 samples per cycle every cycle.
    No trigger levels - everything is recorded.
    Installed in utility substations the iPSR™ can be remotely accessed through SCADA sytems. With 16 analog channels the substation voltage and four feeder lines can be monitored. With high resolution digital inputs online performance monitoring of protection relays can be done including correct trip detection and breaker trip delay.
    Installed in industrial motor control centres, the iPSR™ can monitor multiple loads at the same time as monitoring process control signals using the digital inputs. The iPSR™ can be configured for 12 voltage channels and 4 current channels for monitoring the operation of static transfer switches.
    Installed in data centre power distribution panels the iPSR™ will monitor the state of the power system 24/7 including UPS operation. At 256 samples per cycle there will be over 2 months of historical data available with 65 microsecond resolution.
    2 x 2TB hot swap SSD hard drives.
    GPS time sync with 1 microsecond accuracy.
    Dual gigabit ethernet ports.
    Dual redundant power supplies with battery backup.
    3u 19" rack enclosure.
    Intelligent software to quickly and precisely identify fault information.
Our partnership with CANDURA Instruments, Canada is a step towards our commitment in providing you with the best in class power measurement instrument that today's world could offer. For further details please visit CANDURA Instruments.