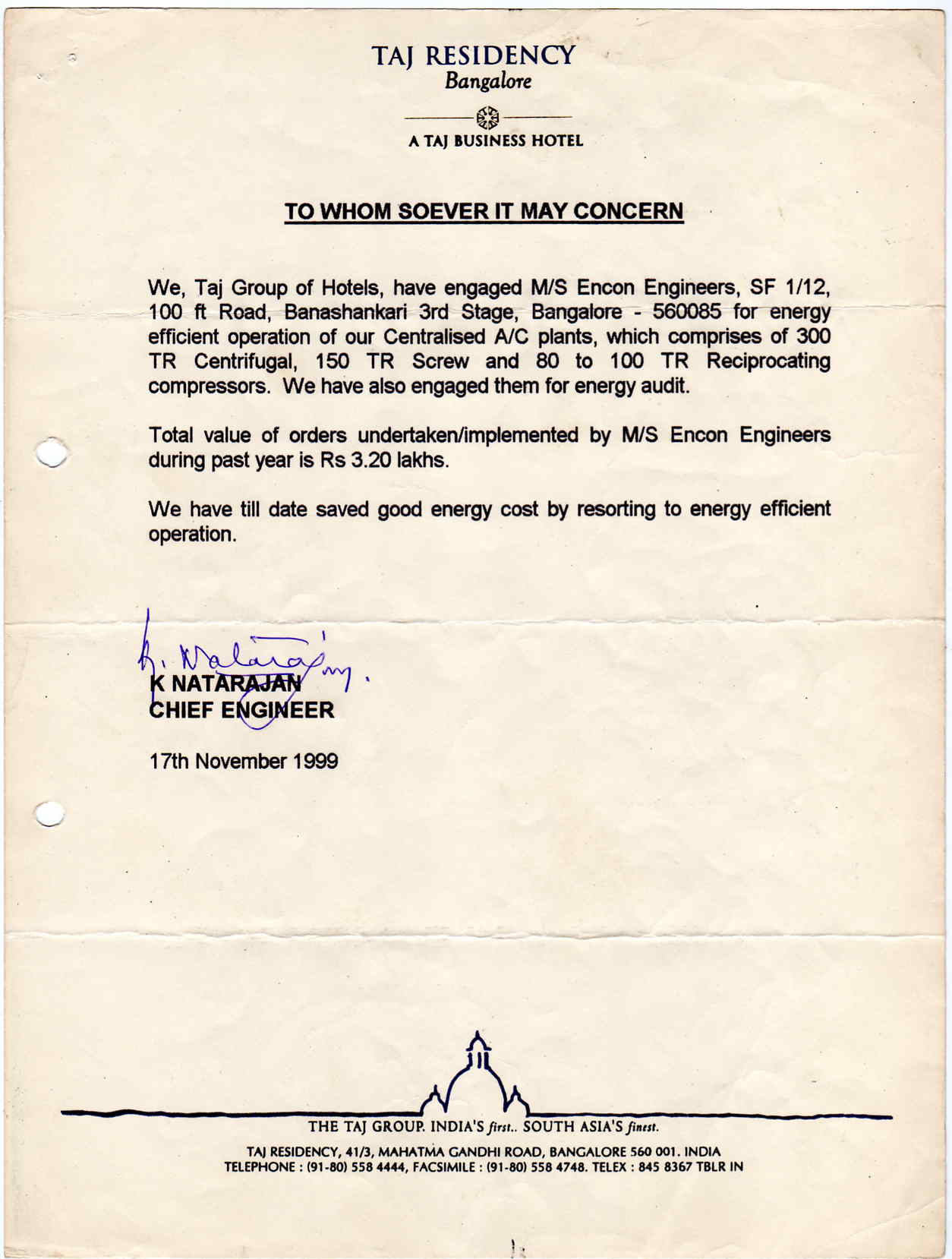 An energy conservation project was carried out at Taj Vivanta Hotel (formerly known as Taj Residency Hotel) at Bangalore, between 1997 to 1999. The hotel had a 300TR Centrifugal Chiller, a 150TR Screw Chiller and few nos. 100TR reciprocating compressors as back up in those years.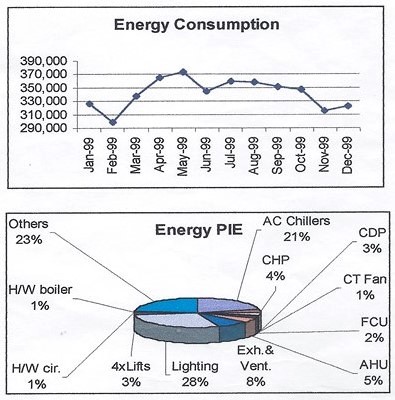 Major energy savings were achieved with its air conditioning plant operations through process optimization which is a NO-COST implementation measure. Please visit "Making of a Green Building Code" for its methodology.
In-addition it was facing tripping issues with its Centrifugal Chiller due to grid voltage fluctuations/ sags. That got eliminated after we installed Harmonic Filter. We had implemented total power management philosophy for enhancing 3P, Power, Productivity and Profitability. 
For Energy saving accounting purpose, we had chosen 1997 as the base line year, during which the hotel's 365-day average daily power consumption was at 11,845 units per day. Post implementation, and during the year 1999, it was reduced to 11,015 units, a Net Savings of 7.5%.
This super luxury 5-star hotel became one of the most efficient hotels with lowest air conditioning power consumption, and very few hotels in the world, could have matched that. Its yearlong energy consumption pattern varies with seasonal variations and occupancy rates, which is enclosed along with the hotel's PIE-CHART of major consumption.
Buoyed by the performance, Taj Group of Hotels then repeated the same energy conservation project for few dozen hotels across South East Asia regions.